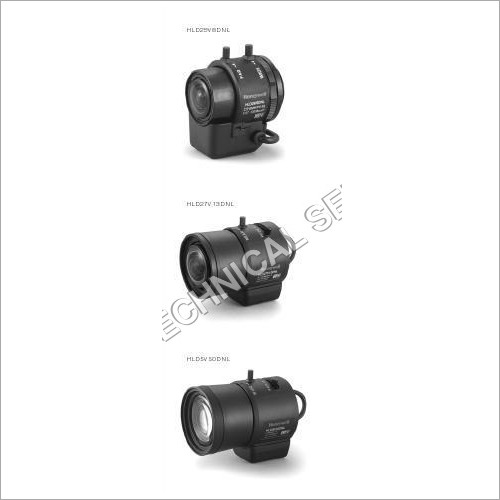 Product Description
Day Night Vari Focal Lenses

Day / Night Vari-Focal Lenses are highly useful in upgrading the security of video recording systems. These lenses are perfect solution for both day and night surveillance, which are widely appreciated for their clear and sharp image quality that can be achieved without focusing on the lenses.
These lenses are compactly designed, light weight, excellent low-light functionality, easy to install, owing to which widely demanded in the market. Furthermore, these lenses capture clear and sharp images in night also using infrared illumination. Its proprietary optical designs helps it in adjusting right amount of light which is required for capturing images during day and night. This mainly helps in gaining better wide aperture performance which captures perfect images even when the horizontal angles is 94 degrees.

Market Opportunities:
Keeping the ever changing requirement of clients and market trend in mind, these surveillance cameras are upgraded. With the support of expert professionals, these cameras can be easily customized as per the specific requirements of clients with Day/Night Vari-Focal technology. High affordable and compactly designed, these cameras are known for their high resolution and clear image capturing quality. These cameras are easy to install which makes it perfect for outdoor applications even where light is insufficient.

Benefits:
Can capture clear images with the aid of its high resolution and detailed picture capturing features even in dim or insufficient light.
Contact Us
303-305, Labh business Hub, Nr.Sundervan Complex, Opp. Labh Residency, Gorwa, Karodia Road, Vadodara, Gujarat, 390016, India
Phone :+918068213959